Regular price
$23.00 USD
Sale price
$21.00 USD
Unit price
per
Sale
Sold out
 Just LoLo Body Butter in Unscented is a perfect fit for everyone from newborns to centenarians! Our grass-fed tallow and organic butters formula can help soothe skin issues like eczema, psoriasis, scars from surgery, rash, wrinkles, and rosacea. Free of any harsh chemicals, fragrances, or preservatives, it's even gentle enough to use after radiation or chemo. Plus, it has a slight chocolate scent thanks to the organic cocoa butter.
2.0 oz OR 4.0 oz 

* Please note you are ordering ONE container of 2.0 oz OR 4.0 oz. 
Ingredients

*Tallow from Grass-fed cows, *Cocoa Butter, *Mango Butter, and *Pumpkin Seed Oil

*Denotes organic ingredients

Lavender Oil Blend- *Lavender

Rose Oil Blend- *Rose Absolute, and *Ylang Ylang essential oils

Citrus Joy Oil Blend- *Lime, *Grapefruit, *May Chang, *Citrus Bliss, *Cardamon, *Wild Orange Peel, *Lemon Peel, *Mandarin, *Bergamont, *Tangerine, *Clementine , *Vanilla essential oils

Warm Spice Oil Blend- Pumpkin Pie, Vanilla, Cardamom, Cinnamon Cassia, Clove, All Spice, Nutmeg essential oils
Directions

Apply to body and rub in. A small amount goes a long way.

A few things to note; the tallow in this needs to be warmed up between your hands and then applied to skin, otherwise it may feel a bit thick and stiff, but it's just the tallow in its all natural state. Simply warm it up a bit between your hands and it will be smooth. 

If using the Citrus Joy Lolo, we do not recommend using it on the face, especially before sun exposure. Use caution when using Warm Spice near eye area.
Care Instructions

Use with clean dry hands. Can store in cool, dry place (such as refrigerator) for up to 6 months.



Why Do Products Melt in the Heat
Additional Information

For more information, click here to visit our FAQ page.

Information presented here is not meant as a substitute for, or alternative to, information from your health care practitioner. The statements made regarding these products have not been evaluated by the Food and Drug Administration. These products are not intended to diagnose, treat, cure or prevent any disease. The information on our website is intended to provide general information regarding our products and is not to be construed as medical advice or instruction.
Shipping & Returns

 

We use Flat Rate Priority USPS mail (3-5 Day delivery time) as our shipping methods. We only ship within the United States. 

Important:

All items will ship within 10 business days of purchase and you will be provided with a tracking number so you can follow delivery progress. 

Shipping Cost Estimates
Flat Rate Priority Mail $10

*Rates are subject to USPS zone pricing and may vary according to USPS policies.

*All our rates are subject to carrier imposed fluctuations.

Shipping times are estimates and can be delayed as per USPS notice.

IMPORTANT INFORMATION

We are unable to offer refunds for any carrier delays
We are unable to refund/reship packages that are still in transit; this includes packages that the USPS has denoted "In Transit, Arriving Late".
It is the responsibility of the buyer to ensure that the shipping address provided at checkout is correct. We cannot forward packages to a different address. 
We are unable to refund or reship orders where the tracking shows delivered. Should this happen, please submit a missing mail request at https://missingmail.usps.com/ for assistance in locating your package.

Because we begin processing orders immediately upon receipt, we are unable to accommodate requests for address changes or order changes/cancellations.

Please ensure that all information entered is correct, at the time your order is placed. 

We are unable to reship orders that are returned as undeliverable. If you would like us to reship your order, please place a new order and be sure to double check the shipping address provided.

If you ordered Just Lolo or Cherish, please know that they are heat sensitive. Once your order is shipped, you will get an email with the tracking information. Check to see when it will be delivered, and be sure to check your mailbox so that it's not in the heat for a long period of time. We cannot be responsible for product that melts. We do everything we can to make sure it's delivered in good condition!

 
View full details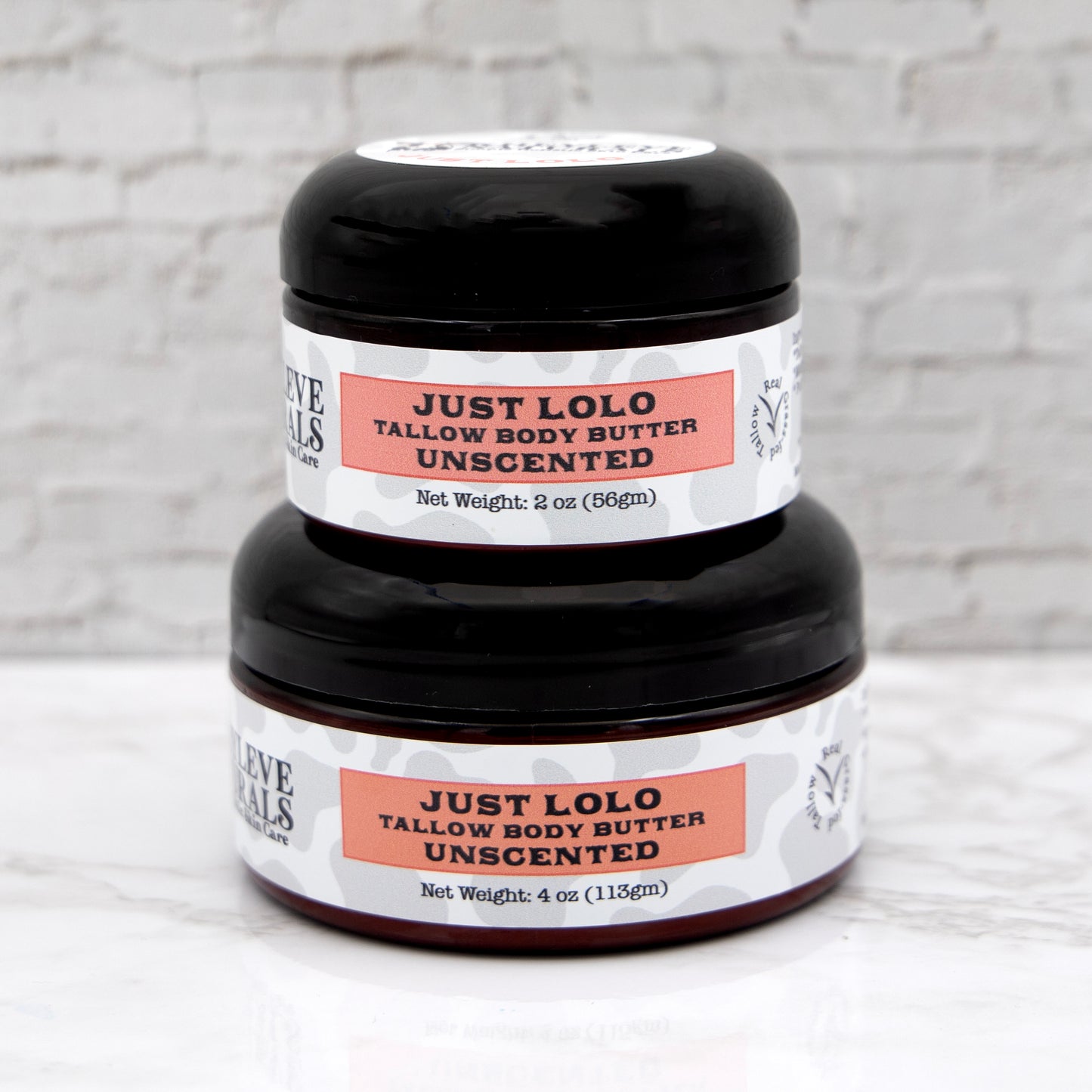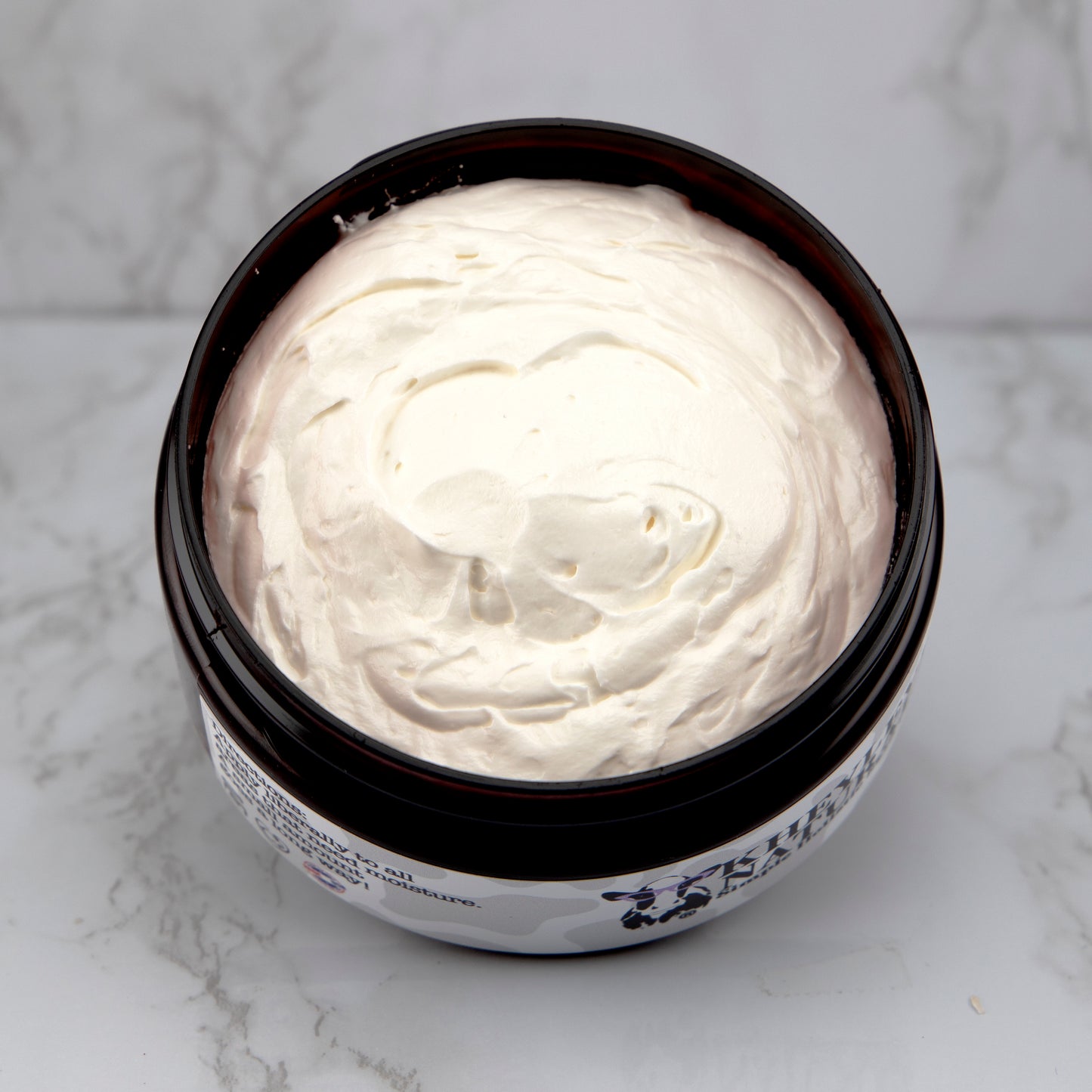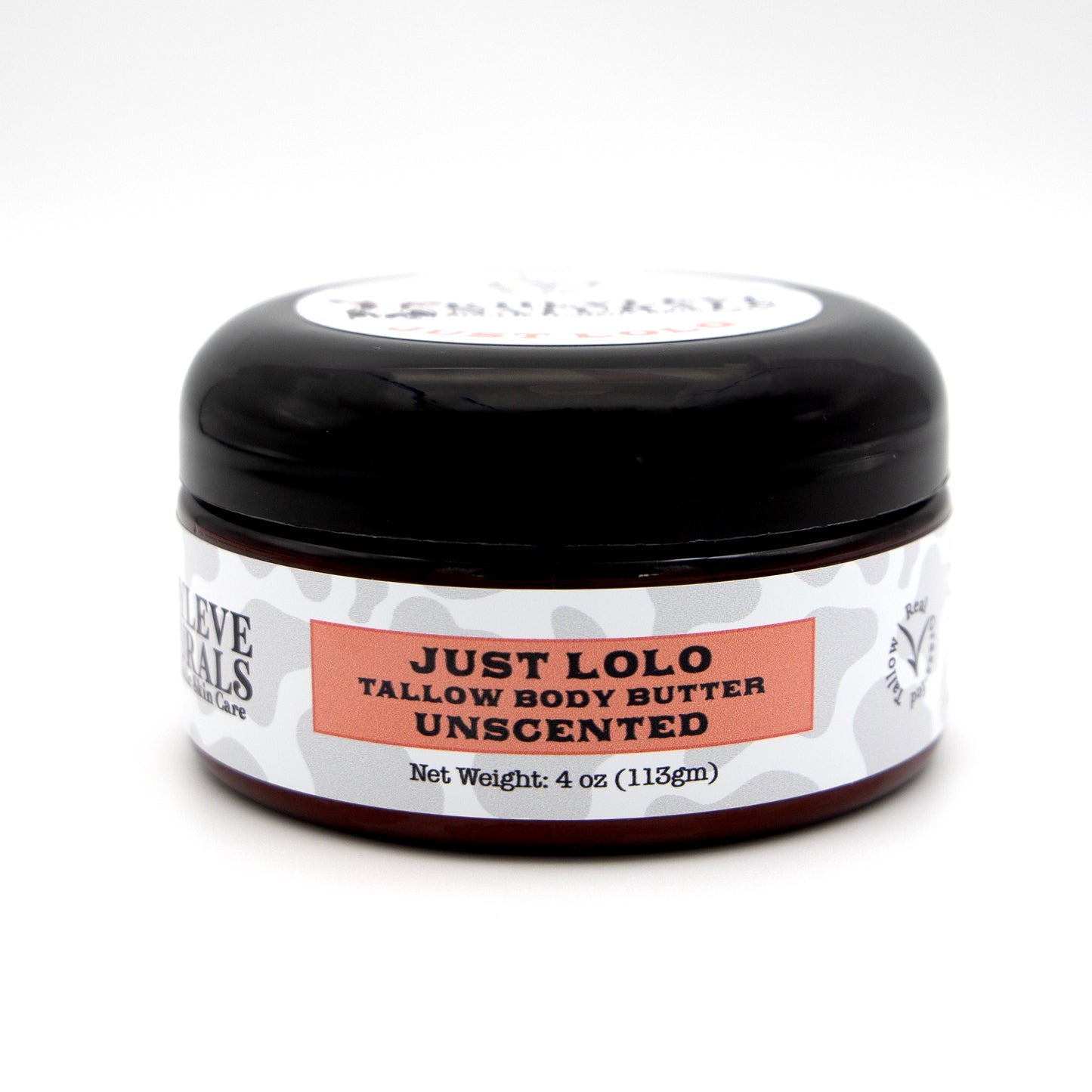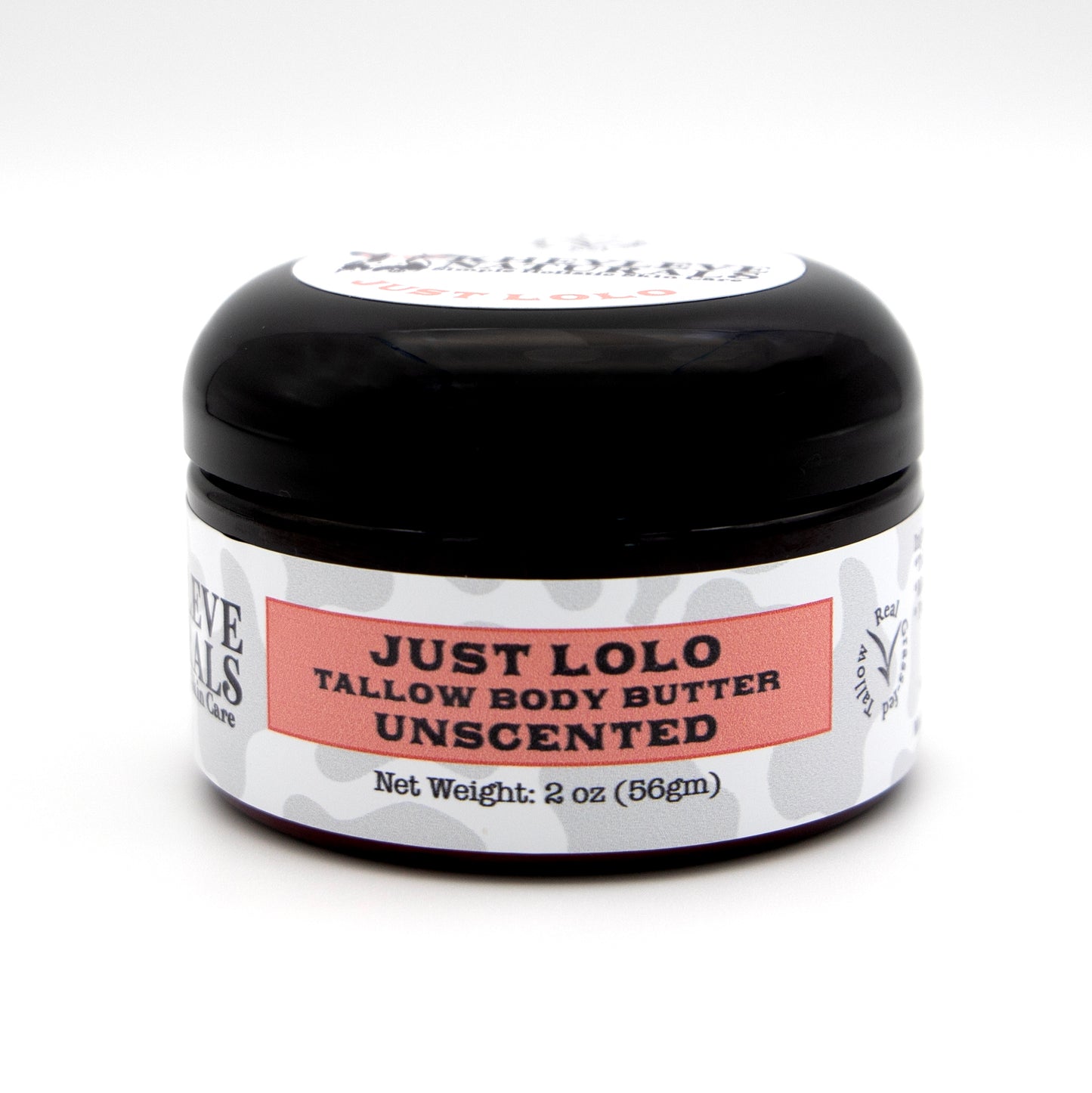 The best cream for your skin!!!
It's a love ~ hate relationship 🙃
I absolutely love LoLo Butter!! It's so wonderful for all over….., The hate part comes when I'm using my fingers to dig out my last pass of lotion ❣️🧚🏻‍♂️❣️
Great for Moms and Babies
I love the unscented version of Lolo because it's so natural, safe & gentle for everyone. It was originally formulated for babies so you can use it just about anywhere on any body. But it's also a diaper bag essential! It's my favorite baby shower gift for expecting mamas because they can use it as a face & belly cream, or to soothe sores/chafes from nursing. And they can share it with baby for things like diaper rash, dry lips, cradle cap and other weird random baby skin things. It replaces a dozen other items you'd normally haul around as a new mom.
Just LoLo Body Butter- Unscented
Kheyleve Body Butter
The Body Butter was my first Kheyleve product to purchase and it exceeded my expectations! I love all the products I have tried but this has to be my favorite. I use it as my morning moisturizer before applying any makeup. It keeps my face hydrated and is wonderful for my skin.