Regular price
Sale price
$12.00 USD
Unit price
per
Sale
Sold out
This all natural  Shampoo/ Soap bar is packed with the soothing power of chamomile and the refreshing zing of orange. Revive your hair with the natural, vinegar-infused chamomile formula, perfect for sensitive scalps, due to the proper PH balance of this bar. 
Our Shampoo/ Soap Bar is handmade from scratch, using the cold processed method, one batch at a time - to ensure freshness, consistency, and perfection. Our shampoo/soap is mild, skin-nourishing and offers a magnificent long-lasting lather and leaves your skin and feeling clean, soft, and radiantly healthy. To learn more about Natural Hair Care: 
Cleanse, moisturize and soothe your skin and scalp with a soap bar made with  and essential oils, and dried herbs. All colorants are 100% natural. 
Wt: One Bar -approximately 4 oz
Manufactured for Kheyleve Naturals by a Handmade Soap Artisan 
Ingredients

*Coconut Oil, Olive Oil, Sweet Almond Oil, Sunflower Seed Oil, Fresh Oat Milk,Aloe Vera extract, *Raw Apple Cider Vinegar, H2O, Sodium Hydroxide, essential oils of Sweet Orange and Chamomile, dry Chamomile flower.

*Denotes organic ingredients
Instructions

To cleanse hair: Wet hair thoroughly. Part hair down the middle. Gently rub the bar along the scalp. Move your fingertips over about 1". Part the hair again, and rub the bar against the scalp. Continue these 2 steps (parting hair, rubbing bar against scalp) until all of the roots have been touched. Scrub your scalp using your fingertips. Rinse. Repeat as necessary.

Handmade soaps will last longer if they are allowed to dry in between uses, we recommend keeping your soap on a well-drained soap dish.
Why Do Products Melt in the Heat
Additional Information

For more information about Natural Hair Care:

Information presented here is not
meant as a substitute for, or alternative to, information from your
health care practitioner. The statements made regarding these products
have not been evaluated by the Food and Drug Administration. These
products are not intended to diagnose, treat, cure or prevent any
disease. The information on our website is intended to provide general
information regarding our products and is not to be construed as medical
advice or instruction.
Share
View full details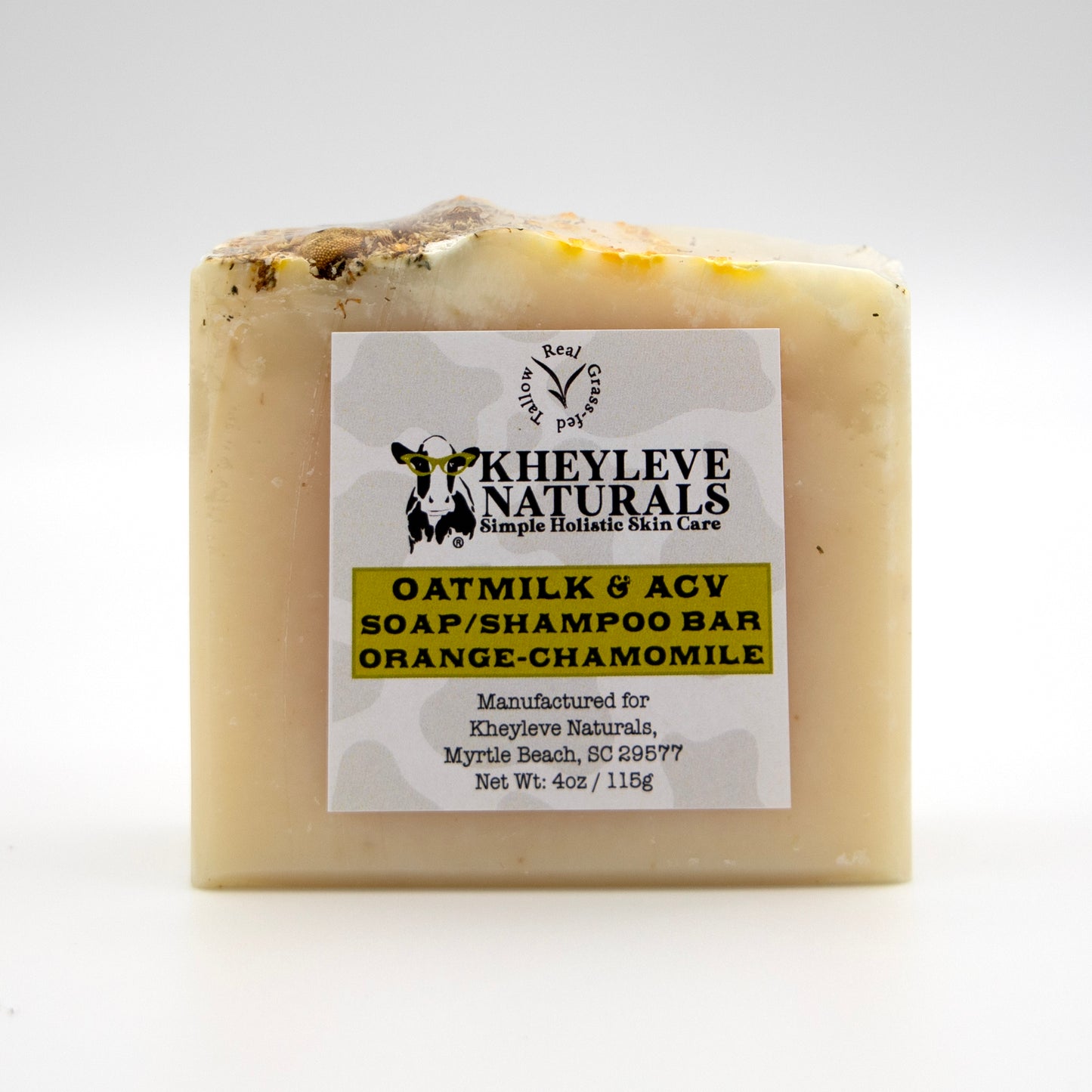 Deserves More Stars!
I don't even have words for how much I love this shampoo bar. I love the smell and the foam. I love that my hair feels clean like it used to when my grandma rinsed it with vinegar. But most of all, I love that after nearly 10 years of trying every product under the sun, including prescription shampoo, that after one wash, my son's itchy dandruff was at least 80% gone and completely gone after three washes! Amazing! I love it. He loves it. Fans for life.
LOVE IT!!
My hair has been falling out since I had my son and I've noticed a huge difference with fall out since using this and the conditioner and I barely have to use any and it makes you feel so clean. Also smells great!
I'm shocked
Honestly didn't expect to love this. I have really long, fine, difficult hair and washing it with a "bar of soap" sounded like a recipe for disaster. BUT! WOW! I followed this with the conditioner bar and I'm honestly just blown away. It lathers up nice, smells great, and leaves my hair smooth, soft, shiny and clean for days. No frizz, no tangles, no split ends. Even with my long hair these bars are lasting forever. They're also SO CONVENIENT for travel. Thank you for making this unexpected treasure!
Happy discovery
Honestly I didn't expect much. Just wanted to get away from chemicals. The surprise is that my hair is more silky, manageable, and stays cleaner longer. Thank you Kheyleve,
Love all the Kheyle products, this is no different!! ❤️